Trusted technology executive search talent partner bringing positive energy and change
55 Exec Search is a technology executive search company that signifies new beginnings, opportunities and positive change. We have existing relationships with the best companies in the technology industry assisting them to target the top technology talent in the passive candidate community.
I'm looking for a job
I'm looking to hire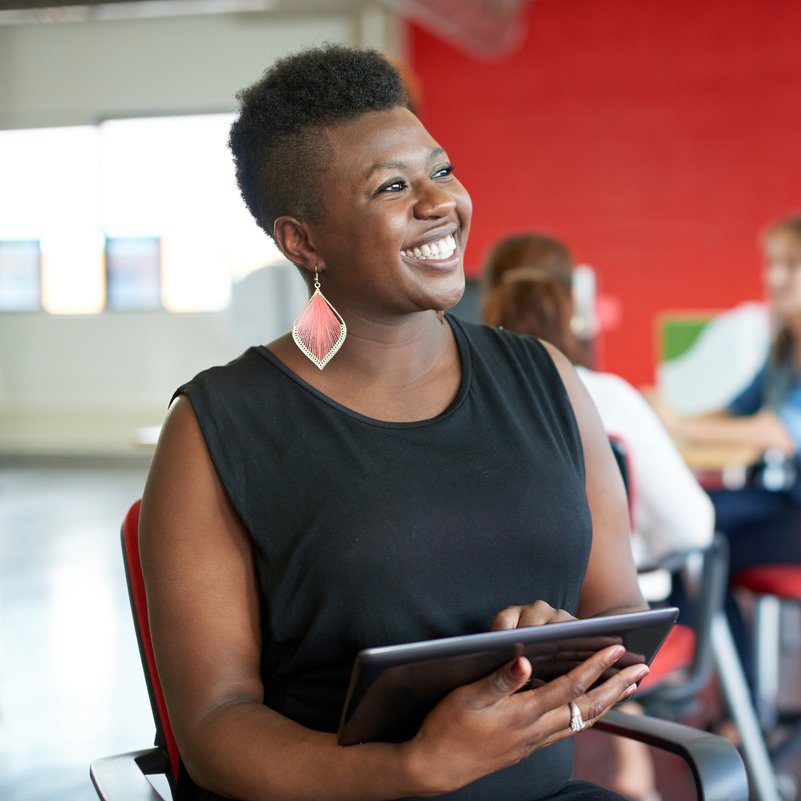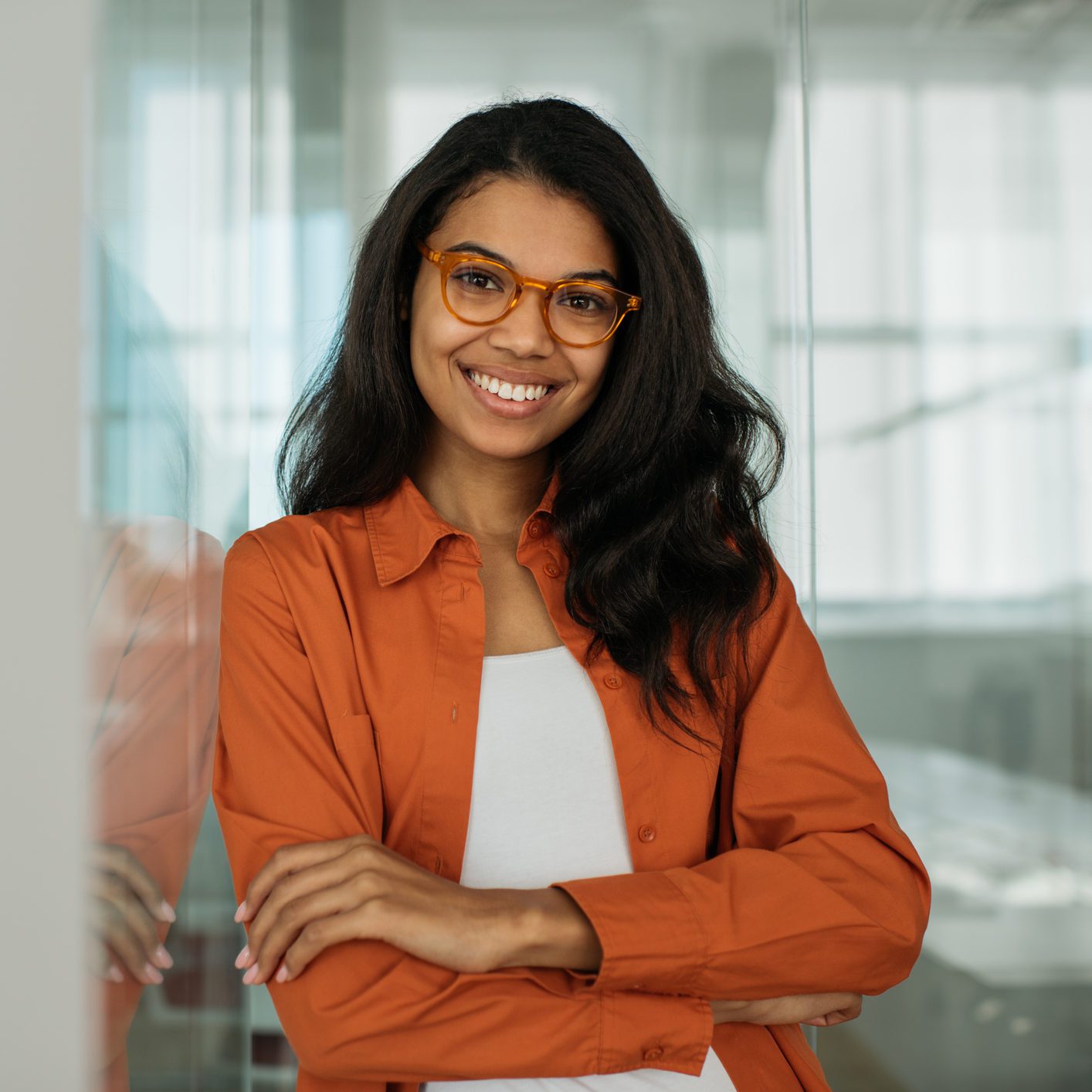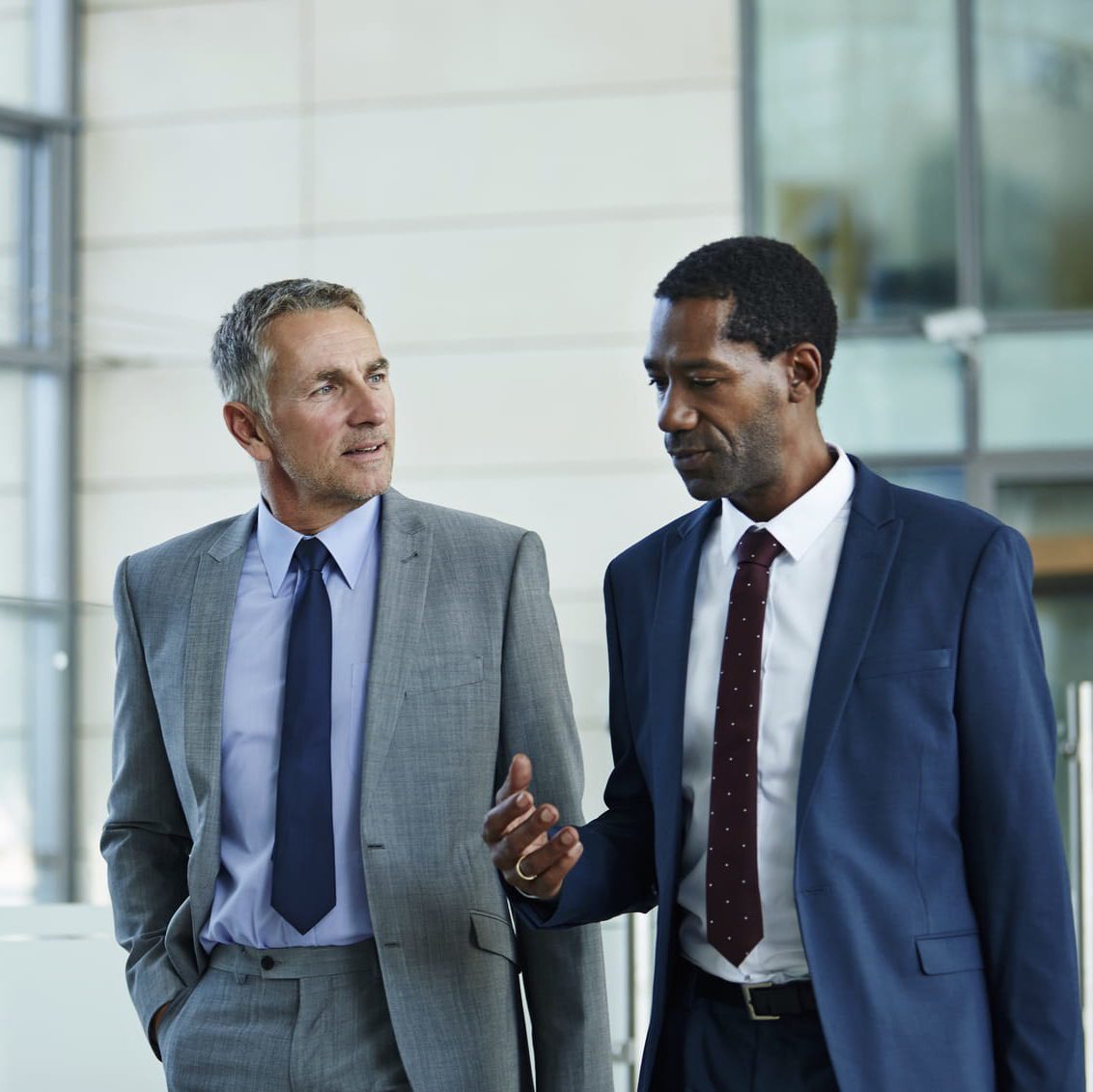 Bringing positive change to clients and candidates
55 Exec Search is a technology executive search company which has been founded to bring positive change to the technology industry. We have over 25 years' experience providing an up front and honest technology executive search service to both candidates and clients. We deliver the top technology talent to the best organisations globally. In today's climate we understand that the most exceptional technology candidates are unlikely to be actively job seeking, this is why we target the passive candidate community to ensure we provide the best technology talent in the market. Our aim is to listen, give advice and ultimately deliver to your needs.
Upload CV
About us
Areas of expertise
With technology executive search specialist consultants covering our core divisions, 55 Exec Search combines the technology industry and specialist market expertise of a niche supplier with the capacity and resources of a national agency to deliver the right technology talent for the right technology role.
Achieve your long-term goals
Finding a technology job through a specialist technology executive search consultancy like 55 Exec Search has many advantages. Firstly, we have built up fantastic long lasting relationships with industry leading employers, giving you exclusive access to their technology jobs. You'll also get put forward for technology positions that you wouldn't otherwise have heard about. We have a range of candidate services that help you with finding your next technology career move.
Knowledge & advice
We can provide you with market leading competitive salary levels for your chosen technology role and advice as to which roles are suited to your skillset or career growth. We'll also help with your CV and give you general career and technology market advice as we have significant experience in the technology recruitment market.
Access to exclusive technology jobs
We spend a lot of time networking with our clients to find out about upcoming technology jobs that do not make it to the mainstream job boards. Therefore, registering with a technology executive search consultancy means that you gain access to these exclusive technology jobs.
Get the best salary offer
We manage the salary negotiation process on your behalf and get you the salary you want, without damaging the relationship you have with your future employer. We are experts in understanding your market worth and have many years experience in negotiating complex remuneration packages.
What Our Candidates and Clients Say
We can tell you about the amazing things we can do for your business, but we think our candidates and clients can tell you better. After all, what they think is what really matters.
Frank Morris - Managing Director, EMEA and APAC at Synopsys Inc
Stands out from the crowd
Nik is a trusted partner in the recruitment industry. He is one of the rare individuals that stands out from the crowd due to his extensive knowledge and network combined with a professional and realistic approach to getting results. Nik has a wonderful ability to balance the needs of hiring managers and candidates, an essential skill if you want to achieve long term success in business.
Felix Schachter - Insurance Advisory Leader at TCS
Pleasure to work with
Nik is a great recruiter and person. He is very customer centric, has great eye for small details, politically astute and is a pleasure to work with. Highly recommended!
Ben Jepson - Vice President at SureCloud
Whole heartedly recommend
I have worked closely with Nik over the last 10 years and his skills and experience in the recruitment market have been integral to me recruiting over 150 cyber professionals and building two successful businesses. Nik takes time to clearly understand his clients requirements and then skillfully headhunts the right candidates to meet those requirements rather than just submitting generic profiles. In addition Nik follows through the whole recruitment process to get those candidates over the line - this involves a huge amount of work post interview not just in candidate identification. I believe Nik's skills as a recruiter are best summed up in something that a consultant I hired through Nik once said to me 'Five weeks ago I was sat at home, perfectly happy in my job and with no intention of leaving. I got a phone call from Nik Patel who sold me on the opportunity that you could give me and now I'm raring to go and start the next step in my career'. Nik is a proper HeadHunter not just a recruiter and I would whole heartedly recommend anyone looking to recruit people in the cyber industry to work with him.
Michael A - Vice President Of Professional Services at Viking Cloud
A true professional
Nik is a true professional, he has always managed to help me with my business challenges, he goes above and beyond to support his clients. He has a vast network and is quickly able to use this to support his clients. Nik is someone if fell privileged to have worked with and always look forward to working with him on future business objectives. I highly recommend Nik.
Knows the industry inside out
Nik is one of the few guys in recruitment who did recommend anyone (& everyone) talk to. A genuine passion for getting the best outcome for you (not always what you thought you wanted) he knows the industry inside out & has a keen sense for where it's going. Quickly becomes more than a recruiter & most consider him a friend. There's recruiters then there's Nik!
Vic Bhatia - Director of Security Compliance Engineering
Empathy, Relevance and Responsiveness
After working with multiple recruiters through my career, I have come to believe that there are three qualities that separate the good recruiters from the really great ones. These three qualities are - Empathy, Relevance and Responsiveness - and I am happy to say that Nik embodies all three. During a recent executive search, he took the time to understand the requirements and determine "fit" - both for the candidate and the firm - and followed up with great service and attention to detail in every step of the recruiting process. In fact, there were times when one forgot that Nik was actually based in the UK and answering emails and phone calls middle of the night his time! His work ethic truly sets him apart from many of his peers, and I wish him the very best for the future.
Jessica Graham - Managing Director
"go to person" for Cyber Security
Being one of the greatest motivators I have met, he is the "go to person" for Cyber Security, simply he is an expert in his field. He looks out for his team. He has built a reputation as someone who has a broad vision and this vision is what will take a company places.
I recommend Nik highly as I know that he will never let anyone down.
Pravesh Kara - Product Director - Security & Compliance
Provides something different
I've dealt with many recruiters over the years. Nik provides something different. He actually took the time to understand our business, our requirements, set realistic expectations, and was always up for negotiating a deal to the benefit of everyone. Nik's outlook on relationships was always focused on the long term unlike many other recruiters. I don't normally recommend recruiters, but Nik has done a decent job for us over the years, and we continue to use him today.
Naveen Kaushik - Director, Cyber Sales
Really understands the industry
When looking for a new role I work with a handful of expert consultants, Nick is one of them and a rare breed. He really understands the industry but more importantly takes the time to get to know the candidates and positions them at companies where they will thrive and be successful. He is personable yet professional and has helped me find great roles and companies to work for more than once. I have no hesitation in recommending Nick to hiring managers and candidates.
Giri Sivanesan - Global Director of Security Incident Response (EA)
Truly exceptional
Nick was on top form when he helped me build out my cyber security team at Lockheed Martin. He is truly exceptional in rapport building and getting under the skin of a client's requirement. A true professional and comes highly recommended.
Alan Quinlan - Lead Security Risk Consultant at Barclays Bank
A commensurate professional
Nik demonstrated strong client relationship management skills and made the recruiting process effective and engaging. Nik was able to accurately articulate clients resourcing requirements, balance feedback and act with the utmost integrity. It is no wonder that Nik has gained so many recommendations. A commensurate professional and a thoroughly nice guy.
Nick Watkins - Executive Principal at NCC Group
First class recruiter
Nik is a first class recruiter who placed me in my current role. He offers good honest advice, makes time for his clients and is very well connected. It's hard to ask for more, and I am happy to recommend Nik.
Steve Magny - Director of Sales East Coast at Devo
Would definitely recommend
Nik was amazing during the recruiting process. Working with me to make sure that the role presented matched my career goals and objectives and was a strong culture fit as well. He is very dedicated and persistent in a way that garners attention and respect. And I appreciated his tenacity as the role was a great fit for me. I would definitely recommend Nik!!
Paul M - Chief Information Security Officer at easyJet
Providing the right service
Nik not only found me one of the best jobs of my career so far, he also acted as our primary recruiter. He was always responsive and took care to ensure that the people he was providing met with my requirements. Personally I found him easy to work with, he was tenacious without being pushy, keen to ensure he was providing the right service, sensitive to our needs and generally just a nice chap to deal with.
John Wilson - Senior Talent Lead - Microsoft (via Talentful)
I would highly recommend
Nik is a key supplier for our Cyber Security division at KPMG. Nik is a very responsive and dedicated individual with whom I have had the pleasure to work with over a number of years. His understanding of the Security Market place is second to none and I would highly recommend Nik for any company looking for the best Security specialists in the market.
Mamta M - Principal Consultant at NCC Group
Excellent knowledge
We've had the pleasure of working with Nik over the past few years to help find high quality security experts that fit into our team. Nik has demonstrated excellent knowledge of the security recruitment market, has found excellent talent pools and really understood what we were looking for and needed in security consultants, resulting in a number of excellent placements. What sets Nik apart from a lot of other recruiters is a focus on ensuring that the candidate is a correct fit from both the candidate's and organisation's point of view, not just focussing on filling a vacancy. I would highly recommend Nik to both candidates and organisations for information security recruitment requirements.
David Charlton - Cyber Defence Specialist
Trustworthy and knowledgable
I have known Nik for a number of years now. Nik is trustworthy and knowledgable recruitment specialist. He has supported me professionally when engaged to fill niche information security roles as well as personally where he has provided advice when I have been the candidate, more often for positions he was not actually recruiting for. I gladly recommend Nik as someone who can help you with specialist infosec recruitment requirements.
Gerad Lopshire - Strategic Account Manager at NCC Group
Detailed, focused professional
In working with Nik I have found him to be a detailed, focused professional that has demonstrated candor and honesty throughout the recruiting process. He demonstrated that he was not only interested in filling the vacant position, but also in finding the right fit for the company and the candidate.
Ben Fountain - Managing Consultant
Focussed recruiter
Nik's a focussed recruiter who takes time to understand the goals of those he places. I valued the time he took and the support provided that resulted in me moving to a position I'm both enjoying and is far more suited to my career interests.
Katherine Kearns - Senior Manager - Cyber Security at PwC UK
A pleasure to work with
Nik has done a great job finding the right people at the right time for us. He is an experienced recruitment professional with a great deal of knowledge of the IT security market; he can successfully deliver within the tight timescales and is a pleasure to work with.
Carrie Gerrard - Strategic Account Development at Acutest
Stands out from the crowd
Nik assisted me with a search for a new role. He took time to understand my situation, listen to my requirements and find a great opportunity for me. Nik stands out from the crowd and I have no problem recommending him to both clients and candidates.
Mark Railton - Cyber Security & Privacy Team - Practice Lead - at Gemserv
Dedicated and determined
Nik is a dedicated and determined recruitment professional, who places individuals in positions that work, he is personable and knows what needs to be done.
Mark Belgrove - Experienced CISO and Consultant
Unlike any other recruitment agent
Nik is unlike any other recruitment agent I have ever worked with from both sides of the fence. He headhunted me when a client was in need of my skills and was able to provide all of the appropriate information to make things move fast and efficiently. Having known Nik for a while now I know him to be a ruthless negotiator and honest person. I would not hesitate to recommend Nik to any organization needing staff at any level as well as anyone looking to improve their career.
Marcel Rizzolo - Head Of Operations at We Are Bloom
One of the best consultants
Nik hired me to work in his team as headhunt specialist for both internal and client driven campaigns. Nik is easily one of the best consultants I have worked with, he is competitive by nature and his competitive drive gets him his desired result 99% of the time. If ever I was dealing with a challenging situation in negotiation I would always refer to Nik to mentor and guide me over the line. It may sound cliche but Nik really loves what he does, and having experience in recruiting from both sides of the fence is what has made him a well rounded consultant. If I was a client running a search campaign or a candidate making moves I would want Nik on my side.
Jason Giller - NED. Investor. Managing Director at TBS Labour
Always delivers
I have known Nik for many years. He is someone I would recommend to both clients and candidates without hesitation. He has managed global search campaigns across multiple sectors and always delivers.
Laszlo Meszaros - Information Security Risk Officer (ISO) at Standard Chartered Bank AG
A pleasure to work with him
I met Nik before joinining Sysnet Global Solutions. His experntise, market overview and negotiantions skills helped me to find a perfect fit, company and position. Nik supported me later on in finding new candidates for our openings; his approach both to clients and candidates was always correct and reliable. It was a pleasure to work with him.
Kamil Erkadoo - Head Security Advisor at DBS - Home Office
Highly experienced
Nik is a highly experienced recruitment consultant with a very broad range of skills. He is highly motivated with a strong sense of duty and loyalty. He is a friendly, outgoing and personable individual who is also dicreet when dealing with clients and colleagues alike.
David Etherington - CEO of Amoria Bond Group
Putting the right people together
I have rarely experienced the level of energy, consistency and fun that Nik brings as a recruitment professional, added to which his knowledge of the Information Security & Assurance sector and associated people network is extremely strong. In management terms he would always be one of the first players on my team sheet, from a client and candidate perspective he'd be someone I'd want to know to leverage his contacts and take advantage of his skill of regularly putting the right people together.
James Vale - Head of Payment Security Programmes, Products, and Data Breaches at Barclays Payments
Understands the needs of the candidate
Nik is one of a rare breed of recruiters who really understands the needs of the candidate and will take the time to make sure he presents you with the right opportunities. Throughout my work with Nik he has been a consummate professional and always put my needs ahead of chasing a quick placement fee. If you are looking for new challenges in the information security space you need to be speaking to him.
Damian M - Lead Software Engineer, Lockheed Martin
Fair, honest and helpful
I had the pleasure to have Nik as my agent for a large part of my ten year stint as a contractor. In that time, I have found Nik to be consistently fair, honest and helpful in all my dealings with him.
Although I was in the happy situation that my relationship with my customers did not need a great deal of maintenance, Nik would still take the time to regularly catch up to make sure that I was happy, even when that sometimes required phone calls outside of typical office hours, and would deal with administration such as contract extensions in an efficient and timely manner.
I found Nik to be a very friendly and genuine person, and would be happy to renew my relationship as one of his clients were I to return to contracting in the future.
Nicholas Alexandre - Head of Operations, Maker&Son
Extremely professional
Dealing with recruiters can be an arduous process and not always very pleasant. I found Nik to be extremely professional and forthright. You get what you ask for and can rest assured that you are working with someone who is extremely committed to ensure a beneficial result for all parties concerned.
Nick Rowe - COO, NCC Group
Unrivaled in his field
Nik has been an outstanding business partner for well over a decade supporting talent acquisition across the world. He's unrivaled in his field, has a stellar track record of success with often quite challenging goals and happens to be an extremely nice guy too. Highly recommended.
James Pearce - Business Development Leader
Great market knowledge
If I find myself in a position to recruit or be looking for a new job then Nik is my #1 go to guy. Great market knowledge, excellent listener and provider of sage advice. He got me my first two jobs in cyber and enabled me to build a career. Plus he is a top guy and great company when having a beer.
Progress your technology career with 55 Exec Search, the specialist technology executive search consultancy
Searching for your next technology career move and ensuring it's the right move for you is time consuming and stressful. Save yourself hours of work by filling out our simple form and let 55 Exec Search's technology executive search service do the heavy lifting for you.
Looking for a technology job is a full-time job in itself. Trawling through technology job postings, tailoring your CV, filling out application forms, phone interviews, face-to-face interviews…there's a lot to do. We make it easy for you to find your perfect technology job. 55 Exec Search takes the time to assess your skills, experiences, characteristics and circumstances, in order to effectively match you to the perfect technology job and give you career guidance as required.
Upload CV
About us
CV to interview percentage
Percentage of candidates to recommend us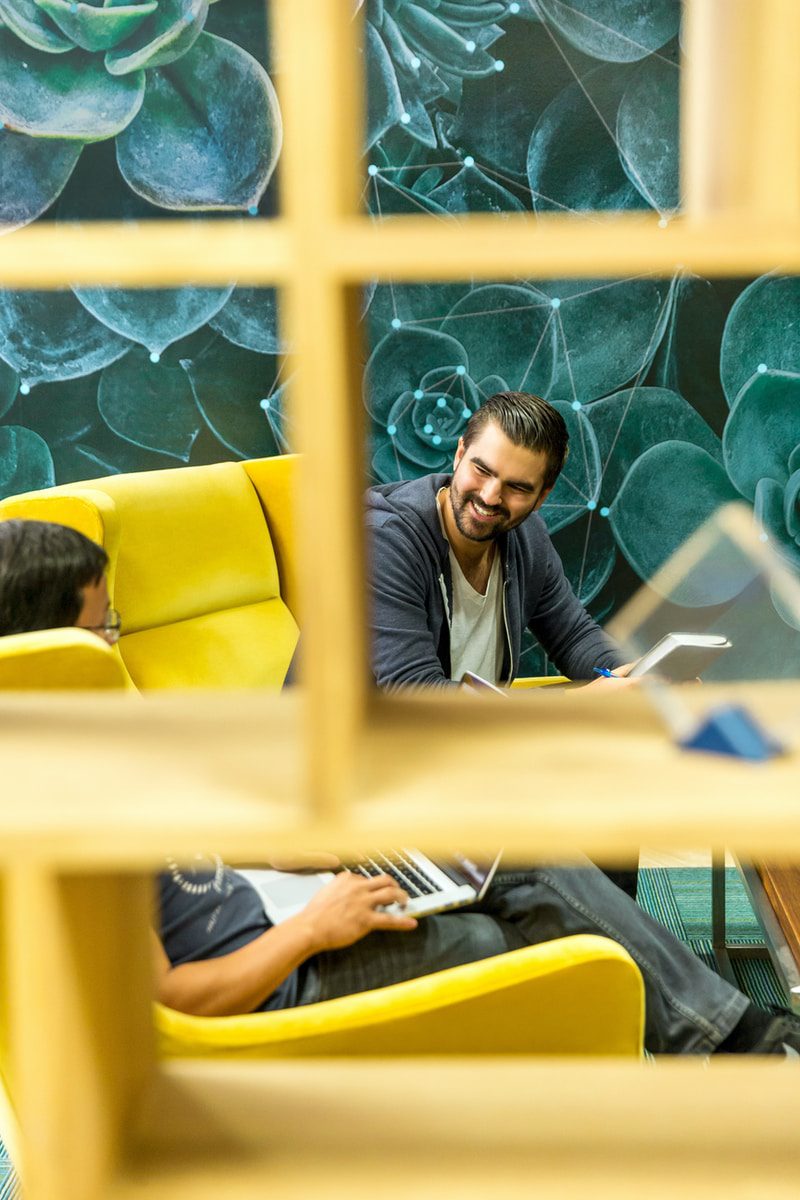 Find your perfect technology role with 55 Exec Search
55 Exec Search is a specialist technology executive search consultancy in hiring technology talent in various sectors. The extensive presence of our technology executive search expertise guarantees better service to our clients.
If you have any questions, or aren't sure, get in touch. Whether you are an employer looking for your next hire or a candidate looking for your next technology job 55 Exec Search, the technology executive search specialists can help you get on track.
Get in touch